Premier League clubs have agreed in principle to introduce Video Assistant Referees from next season.
At Thursday's shareholders' meeting in London, clubs were presented with an update on the non-live VAR trials which have been taking place, while the system's use in the FA Cup and Carabao Cup as well as other major leagues was discussed.
A formal request will now be made to both lawmakers the International Football Association Board and FIFA, the world governing body, to use VAR next season.
The Premier League said it a statement that its "non-live testing programme will remain in place for the rest of this season, with a continued emphasis on those Saturday afternoons which have several matches being played concurrently and developing a clear protocol for communicating VAR decisions to fans".
VAR technology was used at the 2018 World Cup finals in Russia and, following some initial teething problems, it was generally viewed to have been a success.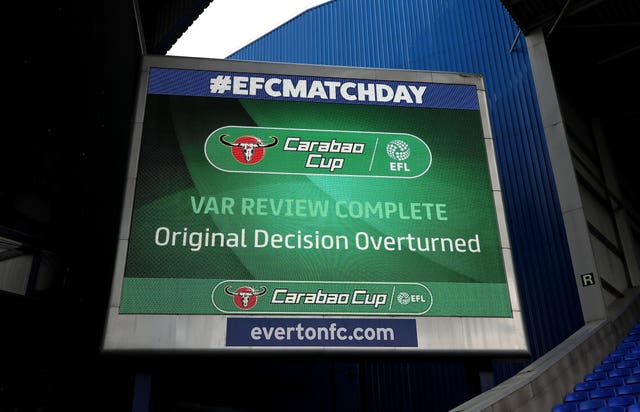 Southampton striker Charlie Austin hit out at the lack of VAR in the Premier League only last weekend after seeing a goal controversially ruled out during the 1-1 draw against Southampton.
"We go on about VAR this, VAR that – help the officials out, clearly they need help," Austin said in a heated post-match TV interview.
"We play in the Premier League, the best league in the world, the most-watched league in the world, give them all the help they need because clearly they cost us two points today. It's a joke."