Mikel Arteta has turned his attention to extending the contracts of Bukayo Saka and William Saliba after Gabriel Martinelli signed a new deal at Arsenal.
The PA news agency understands Martinelli's new agreement has tied him to the club until 2027, with Arsenal holding an option to extend the agreement by an additional 12 months.
The Brazil international has scored seven goals in the league this season as the Gunners sit top of the Premier League.
"It is great news," Arteta said on the extension of one of his key players.
"Obviously we want to build on all the talent and youth we have in the squad so it is great to see them happy and willing to commit to the club and what we want to do for the future.
"He is a player with enormous potential that still has so many things to improve but is already performing at a really high level.
"I think in all departments, to be fair, when you ask him he can develop physically, mentally, develop in terms of consistency, he can develop defensively, in the final third and the spaces he occupies and his numbers can improve but he is so willing, that is the best thing about Gabi."
Both Saka and Saliba have also been in talks to extend their stays at the Emirates Stadium and are expected to soon agree fresh terms.
Arteta seemed relaxed when asked about their contact situations, adding: "Part of the plan obviously is to extend the contracts of our biggest talents at the club and commit them to the future.
"We are trying to do that, we have started with Gabi and that is good news, the others will be done when we can and we have to agree on that.
"I see everyone really happy and really willing to continue at the club but we have to meet everyone's expectations and timing is key on that."
Emile Smith Rowe has been ruled out of the game but Thomas Partey could be fit despite having an MRI scan after picking up an injury in the FA Cup defeat at Manchester City.
Deadline-day signing Jorginho could also feature having joined from Chelsea as Arteta finally landed a player he has long admired.
Asked when he first wanted Jorginho – who had been linked with Manchester City when Arteta was working under Pep Guardiola – the Spaniard replied: "Many years ago to be fair!
"We knew that in this market you have to adapt and be flexible and be ready for inconvenience.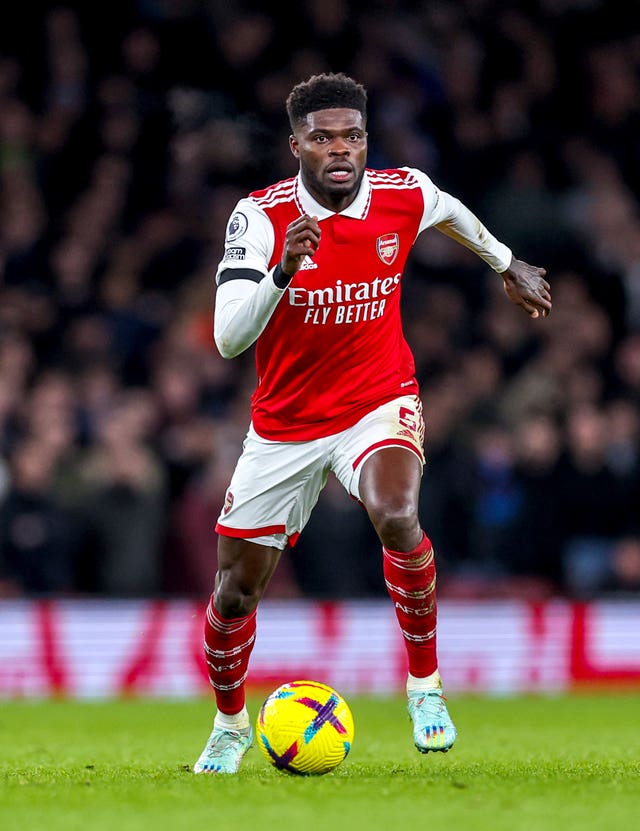 "It is a player that has always been very close to our intention…his intelligence, his personality, his leadership skills and the way he understands our way of playing and the qualities he has to implement that in football matches – he is a player that will fit in really well with what we want to do."
Elneny underwent surgery on a serious knee injury recently and could now miss the remainder of the season.
Despite that, the Egypt midfielder – the longest-serving player in Arteta's ranks – is likely to stay at Arsenal beyond the summer.
Arteta was treated in a similar manner as he recovered from a serious injury but was kept at the club by Arsene Wenger.
"Our way of treating people and living together and what we expect from people is to give their maximum," he said when asked about Elneny's situation.
"When it is the other way around and things become difficult I think the club has to behave in the right way and we have some really good examples and we have to continue to do that."