Lando Norris had told the FIA that Formula One drivers should not be treated like school children and hopes the sport's governing body will be pressured into a U-turn over its decision to ban them from making political statements.
F1's governing body has updated its rules to prevent "political, religious or personal" comments being said without prior approval.
The FIA's controversial clampdown comes after drivers – including seven-time world champion Lewis Hamilton and the recently-retired Sebastian Vettel – have spoken out on issues such as racism, diversity and the environment in recent seasons.
But speaking at McLaren's season launch on Monday, Britain's Norris joined a growing number of the grid to speak out against the FIA's new law.
"I feel like there has been quite a bit of pressure and enough said for there to be a U-turn," said Norris, 23.
"F1 have made things clear as to what is acceptable and what we should be able to do and I stand by the fact that we should be able to say what we want and what we believe in.
"We are not in a school and we shouldn't have to ask about everything, and say, 'can we do this?' and 'can we do that?' We are grown up enough to make smart decisions."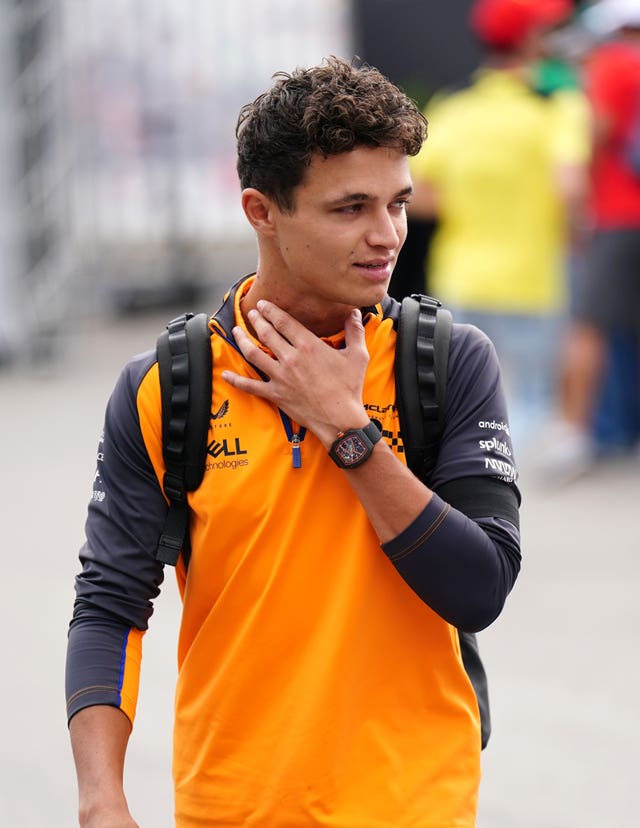 He also said he expected the FIA to clarify its position. Norris, who is gearing up for his fifth season on the grid, continued: "It is very important that it is clear to the drivers that we can still voice our opinions.
"I don't think the rule should go in the direction of limiting what we can do or say. We only want to do things for the best.
"We don't want to use our platform in any wrong-doing way. We are doing it because we have millions of fans and viewers who we want to influence, guide and to help.
"But if things start to get blocked off and we cannot talk or say anything, the drivers won't want to do media or anything like that because we might as well just turn into robots and say the same thing over and over again.
"We are only trying to help people in the world and there is no reason why we shouldn't be allowed to do that."
Norris finished seventh in last season's standings with his dominance over then team-mate Daniel Ricciardo effectively sending the Australian into early retirement.
Ricciardo has been replaced at McLaren by rookie Oscar Piastri, also an Australian, who at just 21, is two years' Norris' junior.
"I definitely have more responsibly to uphold this season because I am the driver with more experience in Formula One and with McLaren as a team," said Norris.
"I am the one who feels more at home and I can use that to the advantage of pushing people that I work with.
"I am demanding when I need to be and we are a team that should be able to win championships and we will soon have everything in place to be able to do so."