New Zealand are scrambling to get their team together ahead of Thursday's first Test against England, with travel disruption caused by Cyclone Gabrielle playing a part.
Five of their 14-man squad and three support staff had yet to arrive in Mount Maunganui when the Black Caps trained indoors at the Bay Oval on Monday, a session brought forward to the morning in a bid to avoid the worst of the weather conditions.
Despite heavy wind and rain both teams were able to manage a full net session on grass thanks to the venue's marquee, but with the storm expected to intensify it is not clear whether the same facilities will remain usable.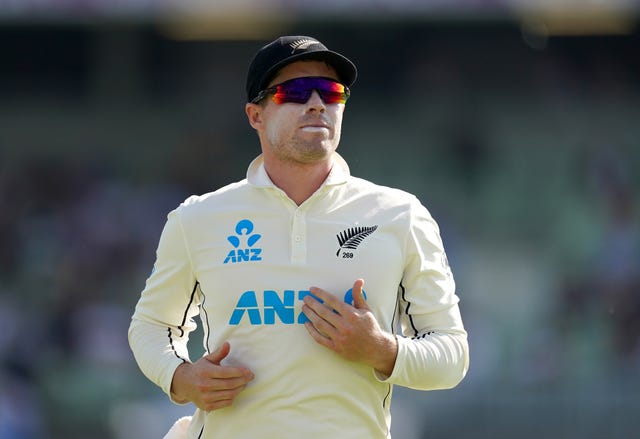 To complicate matters even more wicketkeeper Tom Blundell was absent having just welcomed his second child in Wellington, while seamer Matt Henry is still in Christchurch awaiting the arrival of his first baby. With Kyle Jamieson present but not taking part as medics assessed his fitness, there could be a few headaches as head coach Gary Stead pieces an XI together.
"We've got a number of players that are still arriving here at the moment, the cyclone that's happening at the top of the North Island has had a wee bit of an impact on travel for some people," said Stead.
"It's disappointing the weather is the way it is but there's a lot of people up at the top of the North Island who are a lot worse off than us.
New Zealand were the first team to come up against the radical new approach England have adopted under the leadership of Ben Stokes and Brendon McCullum, losing 3-0 as they were shellshocked by their opponents' fearless approach.
Stead admits England have got everyone in cricket talking but suggested his side would try to stick to their own strengths this time, rather than get sucked in to a style that does not suit them.
Asked if his side would try and match so-called 'Bazball' with his own brand of 'Gazball', he said: "You can call it what you want but it's probably pretty boring – blocking, playing off the back foot and cutting.
"I think it's great what Brendon and Ben have done with this English team. They've managed to take a team that was really struggling and turn it into something now that's probably the talking point of world cricket.
"But I think what each team has to work out is what becomes really unique to them and natural for the way that they play."