Paralympic champion Richard Whitehead says too many disabled athletes are known for their time on reality TV shows rather than their exploits in sport.
Whitehead, a double gold medallist and world record holder, is one of a number of high-profile Paralympians to have appeared on a celebrity show because of their success in their sport.
He appeared on Celebrity Hunted while Ellie Simmonds was on Strictly Come Dancing and Kadeena Cox has been on I'm A Celebrity…Get Me Out Of Here.
But Whitehead says their achievements are being forgotten and has called for change in the exposure successful disabled athletes are getting.
The 46-year-old is fronting the newly launched Disability Sports Alliance – a digital platform designed to drive awareness of disability sport – after some alarming research saw 67 per cent of UK adults unable to name a competitive or retired disabled athlete.
"It's astounding that people associate the athletes with other media opportunities and not actually their own speciality," he told the PA news agency.
"So the likes of Ellie and Strictly Come Dancing, obviously myself doing what I've done and other athletes as well.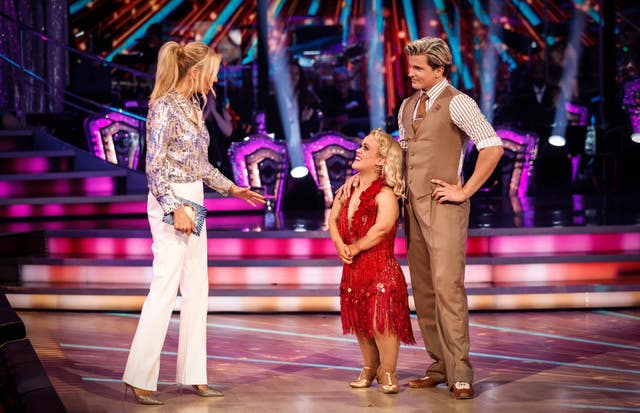 "It's about celebrating those successes and understanding that Paralympic athletes have so many barriers and obstacles to overcome, where we're just getting on the field of play, and then being successful.
"To have all these barriers and obstacles after you've been successful is really frustrating."
While the exposure is there for the highest-profile athletes in the entertainment genre, Whitehead has called out the lack of disability sport being shown on TV and the personal stories that are being missed out on because of that.
"The channels are just gobbled up by these mainstream able-bodied sports, whether it's cricket, whether it's football, and disability sports take a backseat.
"The storytelling is really part of that. I think when you look at the Olympic athletes that you associate with success there's always a really great story.
"The likes of Jess Ennis, Mo (Farah), they have really great stories and we want to start to give those elite Paralympic athletes, elite disabled athletes, those opportunities to have the story out there.
"I'm sure it resonates with a lot of the public's obstacles and challenges they're having to overcome.
"My message is that we deserve this opportunity through the success we've had. There's been so many things that have been lost within success, but now it's time for social change.
"Now it's time to hold people accountable. When organisations and the media say that they have an inclusive strategy around disability sport, it's time to hold people to account to that."