Acting Tottenham head coach Cristian Stellini promised to support Davinson Sanchez in his "tough moment" after the centre-back was booed off the pitch during their disappointing 3-2 home loss to Bournemouth.
Sanchez was introduced in place of the injured Clement Lenglet after 35 minutes and felt the frustration of his own fans at the start of the second period when he inadvertently set up Dominic Solanke to make it 2-1 to the visitors.
The first touch of Sanchez after the goal was booed and Stellini reacted quickly to withdraw the Colombian in the 58th minute with the home supporters booing him off the pitch.
"I take the responsibility for the decision we made. I thought it was early in the game to use a striker more because it was the first half and we were one up, so I didn't think it was the moment to change with a striker.
"After, when we were 2-1 down I thought it was the moment. Davinson has to know it was only a tactical decision but we need to support him because it's a tough moment for him and also for all the team.
"We have to create unity in our dressing room and in between us and we will do."
Asked if he would have any issue playing Sanchez in Spurs' next home game against Manchester United on April 27, Stellini insisted: "If we need, yes. He's a professional player.
"We need to go strong for the team. But I repeat, if the team pushed more when we scored the first goal, we are here to speak about a different situation.
"It's the mindset that needs to change, not only Davinson, it's the whole team that can help, every player that came onto the pitch."
Tottenham captain Hugo Lloris was critical of the decision to boo Sanchez during an interview with beIN Sport.
Lloris added: "I've never seen this in my career. I feel really bad for Davinson.
"He's a team-mate, he's a friend and he's been fighting for the club for many many years now, and it's just sad.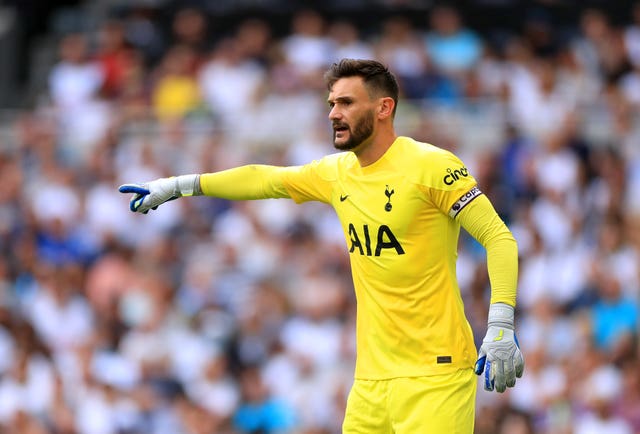 During a wild game, Spurs took an early lead when Heung-min Son fired home after Ivan Perisic's cut-back but Matias Vina levelled for Bournemouth in the 38th minute when he won the ball from Pedro Porro and lobbed over Lloris.
Solanke made it 2-1 when Sanchez poked the ball into the path of the Cherries forward after he had initially been turned inside out by Marcus Tavernier.
Arnaut Danjuma looked to have earned Spurs a point with a fine left-footed effort two minutes from time but with the hosts having six attacking players on the pitch, Gary O'Neil's side broke and Solanke teed up Ouattara, who cut inside Pierre-Emile Hojbjerg and curled into the bottom corner to spark wild celebrations in the away dug-out.
Kick-off had been delayed after Bournemouth were stuck in traffic for 55 minutes.
O'Neil said: "The first thing you need when you come to a place this big, a big club, is to believe you can get something.
"Yeah, they have a lovely new stadium and England's captain and one of the best strikers ever up front but we can come here and we can get a result.
"The first step was believing that and they did so, yeah, big result."