Injury may have ruled Mohamed Elneny out for the remainder of the season but Mikel Arteta's "quiet leader" is determined to play a part in Arsenal's Premier League title challenge.
The Gunners had to settle for a draw at West Ham on Sunday as they let a two-goal lead slip for the second time in a week – but they still hold a four-point advantage at the top of the table.
While his team-mates prepare for the visit of bottom club Southampton on Friday night, Egypt midfielder Elneny will be continuing his recovery from knee surgery which ended his season when he went under the knife in January.
The 30-year-old has largely been seen as a squad player at the Emirates Stadium ever since his arrival from Basle in January 2016 but he is widely respected inside the walls of Arsenal's London Colney training base.
"I'm not on the pitch but I am still a part of what is going on at the moment," he said about playing a role in the final weeks of the campaign.
"For me, when I come to our football club every morning, it is not in my mind that I'm not playing, no injury – I come with a smile on my face, to give energy to people when they need it.
"I come in every day and I try to give everything to my family, because we work as a family and I look I try to look after my family. I try to give everything to this family. To be successful. I talk to them, I listen. We discuss things football and not football."
Elneny made just eight first-team appearances before his season was ended but he is the longest-serving player in Arteta's current squad and his standing at the club was cemented when he was awarded a new one-year deal despite his injury.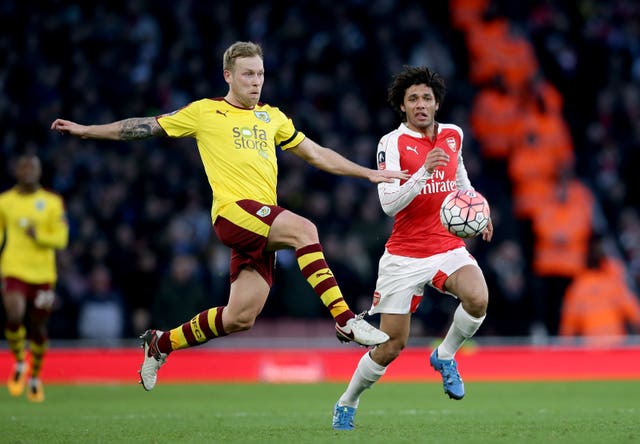 "They care as much about me as I care about them and they showed that, it was a really good feeling.
"When I got my injury, they spoke to me straight away, Mikel, on day one after my injury. Of course, that is something special to me.
"The first ever interview I gave when I signed, they asked me about what I saw in the future – I said I wanted to be an Arsenal legend.
"I still want to be that, I want to stay here as long as I can because of how much I love this club. I don't think I would be able to go and play for a different team any more.
With Martin Odegaard captaining the side, the vocal input of players like Granit Xhaka and Aaron Ramsdale – and the title-winning experience of Oleksandar Zinchenko and Gabriel Jesus – it may come as a surprise to some that Elneny is regarded as something of a leader within the squad.
But, in a recent Daily Mail interview, Zinchenko named-checked the midfielder, who admits he goes about being a leader in his own way.
"I'm happy to hear that my team-mates see me as a leader, but I like to be a quiet leader," he added.
"I don't like to show off myself, my private life or my family. I like to be quiet. I do not like to put on a show for the cameras.
"The people around me know I will do everything for them, they know I'm doing what I can to help this group because I love this group. I don't care who is looking, I care more about my team-mates."
Elneny is keen for his Arsenal stay to extend well beyond the end of another 12-month extension and even past his playing days, as he aims to follow the likes of Arteta and other former Arsenal team-mates Per Mertesacker and Jack Wilshere in taking up roles with the club after hanging up his boots.
"I have done by B licence and in July I start the A licence – I want to take the badges because when I finish football I will be ready to go straight into coaching," he said.
"Of course it would be my plan to coach at Arsenal, I know how good the coaches at this club are but if there is a place for me then I would be happy to stay.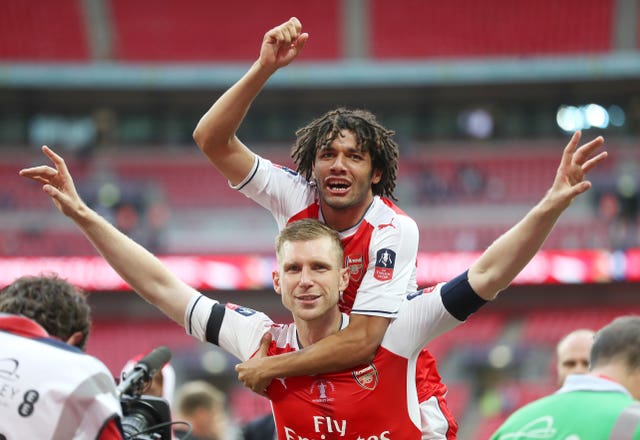 "They came home because of how great this club is and they give everything for the club all over again.
"They know all the people (at the club) and the people know them, they know how to deal with people – that is why it is easier."