Pep Guardiola insists the coming weeks will not define his legacy at Manchester City because it is "already exceptional".
City are on the brink of their fifth Premier League title in six years under the Spaniard and could land the treble as they also chase FA Cup and the so far elusive Champions League glory.
Wednesday brings the chance to reach the final of the European competition as they host Real Madrid in the second leg of a semi-final delicately poised at 1-1.
He said: "My legacy is already exceptional!
"(We have been) here many times already. We are not stupid, (we) know how important tomorrow is – maybe the most important since we've been here.
"I say to the players, live it, enjoy the moment and how fortunate we are. It's in our hands, it depends on us.
"We don't have to do anything exceptional – be ourselves, give everything. I have an incredible feeling about the team. Whatever happens, thank you for bringing us here again.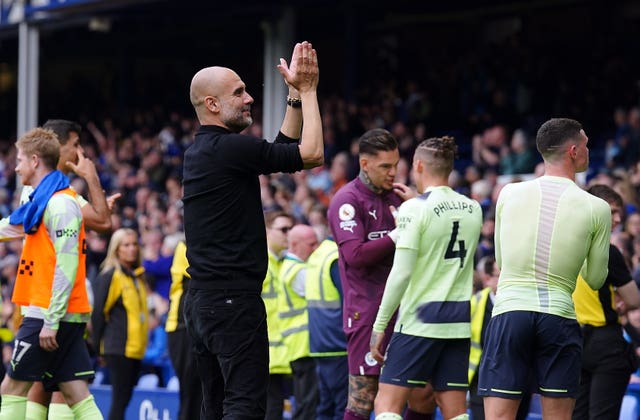 "Whether or not they will remember us I don't know, but we have had a good time."
City dominated for large spells of last week's first leg at the Bernabeu but Real were more incisive on the counter-attack and created more clear-cut opportunities.
City now have home advantage for the return but Guardiola feels his side will have to take their performance up a level.
He said: "The emotion is there and will be high – (it) has to be high – but just this is not going to beat a team like Real Madrid.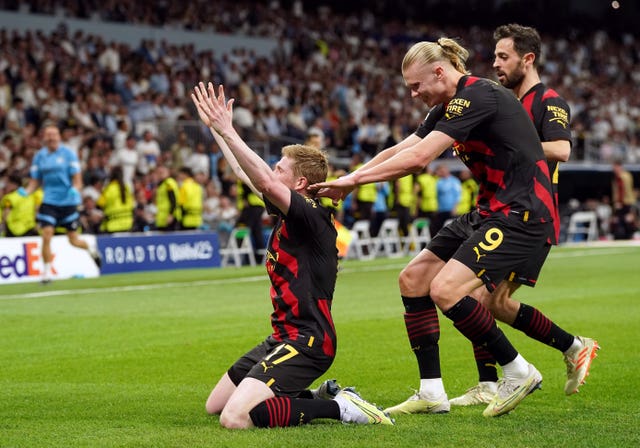 "We play against Real Madrid in the semi-final of the Champions League, the toughest opponents. It's a challenge but we go for it.
"We arrive really good. We're in the FA Cup final, one game from the Premier League, but we have to play better than Madrid. We have to perform well, not just have the desire."
City are again without defender Nathan Ake due to a hamstring injury but otherwise have a fully-fit squad.