Elon Musk demanded Twitter engineers build a system to better promote his tweets on the platform after the Tesla boss got less engagement on a post about the Super Bowl than US president Joe Biden, it has been reported.
According to a report by US outlet Platformer, the Twitter owner threatened to fire his engineering team unless they tweaked the social media site to boost the promotion of Mr Musk's posts to Twitter's entire user base after he became frustrated at the lower number of views of his own posts.
Earlier this week, many Twitter users reported that their For You section of the app – which is meant to show some content from accounts the user does not follow but the site believes will be of interest to them – had been flooded with posts from the Tesla boss.
According to the report, this was not a bug but a direct instruction from Mr Musk, after he became increasingly frustrated over what he saw as decreasing engagement with his tweets in recent weeks.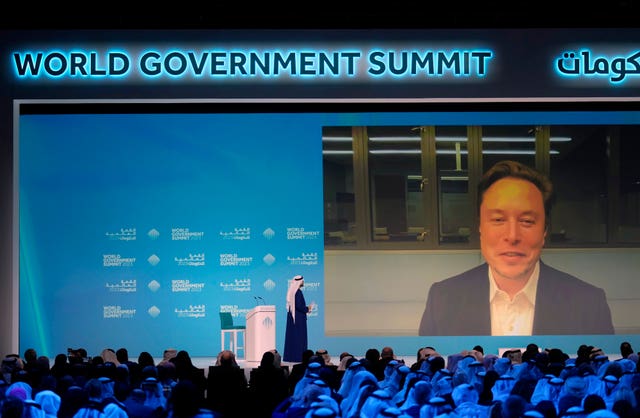 The event which sparked Mr Musk's demand is said to have been the Twitter boss noticing he had received significantly less engagement than President Biden after both posted their support for the Philadelphia Eagles during their Super Bowl encounter with the Kansas City Chiefs on Sunday.
Mr Musk later deleted his tweet.
The incident follows another report from last week which said Mr Musk had fired a Twitter engineer after they suggested that views on the billionaire's tweets were declining in part because interest in Mr Musk himself had declined following the completion of his Twitter takeover.
The Tesla and SpaceX boss has pledged to stand down as Twitter chief executive, and told a conference in Dubai on Wednesday that he expected to find someone to take on that role "probably toward the end of this year".
Speaking via a video call to the World Government Summit, Mr Musk said making sure the platform could function remained the most important thing for him.
"I think I need to stabilise the organisation and just make sure it's in a financially healthy place," he said when asked about when he would name a chief executive.
"I'm guessing probably toward the end of this year would be good timing to find someone else to run the company."